We're just three months away from a new generation of iPhone models, and there have been numerous leaks and rumors about the product that will cover in this video, so you'll have an idea of what to expect from the upcoming iPhone 14, the first being a discontinued iPhone MINI in its place will be a larger entry level model, so the upcoming lineup will consist of a 6.1 inch iPhone 14, a 6.7 inch, 14 Max, a 6.1 inch, 14 pro and a 6.7 inch. 14 Pro Max, but perhaps the most noticeable change will be the missing notch Apple's rumored to replace the notch, which has been around since 2017 with a whole punch design to maximize screen space and allow for a uniform bezel around the perimeter.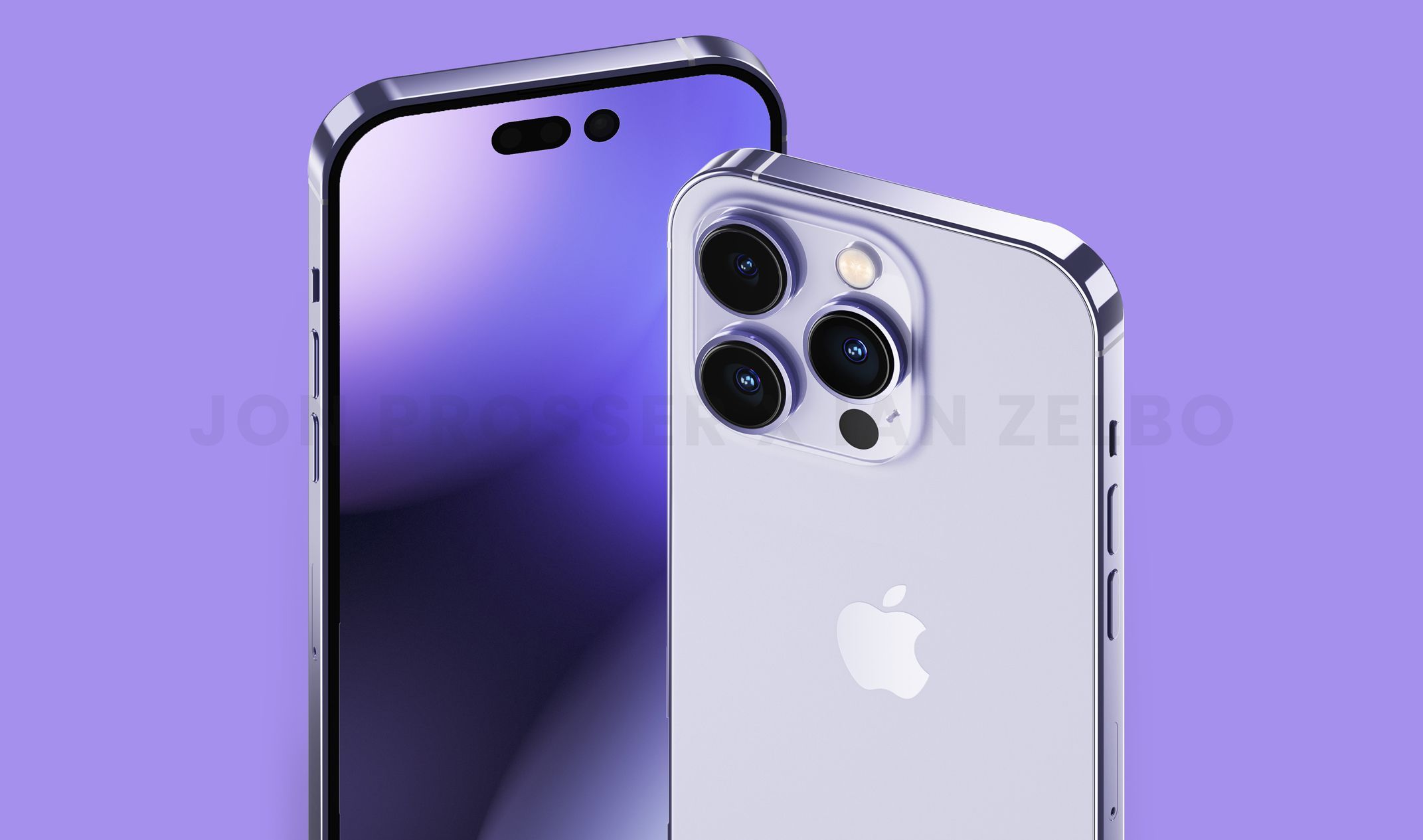 The downside is that this new hole punch design will likely be exclusive to the 14 pro models with the lower cost 14 and 14 Max receiving the same notch as the previous generation iPhone 13. Another unique aspect of the 14 pro models will be their camera. System, which is expected to feature a 48 megapixel camera and 8K video recording capabilities. This larger lens will allow for some new features like pixel binning which takes smaller 12 megapixel photos that feature better low light performance by merging data from multiple smaller pixels on the camera's image sensor. But if a photo is captured in good lighting then the full 48 megapixel size will be used instead. An 8K video will not only make videos recorded on iPhone. 
For future proof, since 8K displays are right around the corner but also allow for super high resolution footage optimized for augmented and mixed reality devices like the AR headset apples allegedly developing. Because of these improvements, the camera bump on the pro models are expected to be thicker when it comes to color. The iPhone 14 is rumored to feature a new shade of light purple that changes slightly under various lighting conditions and instead of a stainless steel frame. The 14 pro models could be upgraded to titanium, resulting in a stronger yet lighter chassis, and Apple could finally address one of the most common complaints about iPhones, which is their tendency to overheat quicker than other smartphones. To combat this, the iPhone 14 May includes a new vapor chamber thermal system that cools the device more effectively with water evaporation. Now, because of supply constraints and cost, the chip is featured on the 14 and 14 Max models. Will likely be the same A-15 used by iPhone 13 today, which would be the first time Apple reused an older chip for new flagship iPhones. Although the 14 pro models are expected to receive an upgraded 16 chip as usual, the more exciting update will likely come to the iPhone's modem rather than its processor. Apple is expected to use the Qualcomm Snapdragon X-65 modem, which is the first to feature 10 Gigabit 5G with faster connectivity speeds. It also enables some satellite connectivity features like emergency messages, which would allow users to text emergency services and contacts using a satellite network when there's no cellular or Wi-Fi signal available. It'll be a new communications protocol alongside SMS and iMessage, and it'll feature Gray message bubbles with message length being restricted, and for the first time Apple could be using their own technology in a radio frequency chip which is smaller, uses less power on five. G and at support for Wi-Fi 6E, which will offer the high speed wireless transmissions necessary for augmented reality experiences. And since Apple has allegedly advised US carriers to prepare for E SIM only smartphones by 2022, the new iPhone 14 models may be the first to come without a physical SIM slot. Apples expected to introduce the iPhone 14 models at an event in September, although the 14 Max model specifically is 3 weeks behind schedule. Because of pandemic delays in China, which means it may be released later than the other models, or at least in short supply at launch. So that's what you should expect from the upcoming iPhone 14. Although these are all based on rumors and leaks and are subject to change once Apple makes an official announcement this fall.