On October 26th, according to Apple Insider, a picture of Apple's "Apple Watch Pro" Logo was exposed on the Internet, indicating that Apple once considered another brand for its top wearable device.
YouTube blogger Apple Demo found the "Apple Watch Pro" logo in the system files of an early Apple Watch display unit, which appeared alongside PNG files for released models, including the Apple Watch Sport and Apple Watch Edition.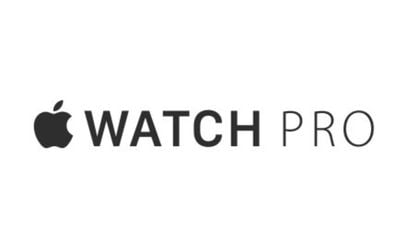 Not much is known about this single logo file, but Apple appeared to be experimenting with the "Pro" watch branding when it first launched the device in 2015. The "Apple Watch Pro" PNG found in the demo unit is said to have been created in February 2015, two months before the Apple Watch was launched in April of that year.
In addition to the aluminum Apple Watch Sport, the first version of Apple's wearables also features a stainless steel Apple Watch and a gold Apple Watch Edition trim. IT House has learned that with the launch of the Apple Watch Series 2, the Sport logo was removed, possibly to avoid confusion with the then-new Apple Watch Nike+ model.
The original Apple Watch showcase, which is no longer on display at the Apple Store, contained an Apple Watch that connected to the iPad mini via a Lightning connector connected to the Watch's data port. At the time, try-ons ran looping software demonstrations, while functional devices embedded in wedge-shaped mounts provided a more interactive experience.
Considering the name dates back to 2015, it's unlikely that Apple will release an "Apple Watch Pro" in the near future. Over the years, the company has given the "Pro" designation to a number of products, including the iPad, iPhone, iMac, and most recently the M1 Pro chip used in the new 14-inch and 16-inch MacBook Pros.
Apple is reportedly working on a rugged Apple Watch mockup that could debut in 2022, but branding plans remain unknown.